I've been reading this novel almost half finished but I think , still haven't arrived from the exciting part if there is still anything to be revealed. Maybe I expect more from it. Last novel I finished from Anne Rice that I really got hooked up to is way back from "Interview with a Vampire" ... also watched it on film.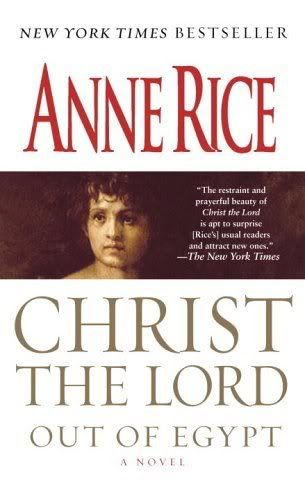 From the book back cover:
Selected by Beliefnet.com as the Best Spiritual Book of the Year
Related Posts by Category:
The Tales of Beedle the Bard
The Choice by Nicholas Sparks
Brida: Do you believe in soulmates?